These days my artistic pursuits involve mostly hair & makeup but when I was offered the chance to collaborate with a very talented, British, beauty blogger, (who's love for stickers and stationary is equal to my own) I couldn't resist!
She has nearly 300 videos on her main channel, 12 million subscribers and a beauty range that you can check out here. Canada isn't as familiar with her as they might like to be... so allow me to introduce you to:
Zoe is 26 and started her blog and YouTube channel back in 2009. I've beanFollowing her long before this collaboration started. Those of you who follow me on Twitter will also notice tweets between myself and Pixiwoo. I follow Zoe, Sam, Nic and Tanya because they have excellent taste and their videos are awesome. They were the inspiration behind whatsbeanHappening.com
* I am not being paid for this post!
Recently, Zoe was kind enough to gift me a variety of her products for review. One of which was her Limited Edition Sticker Bag. There are few things in my life that I've liked more than stickers I had a vast and (might I say) impressive, collection by the age of six.
They came from everywhere; comic books, Hallmark stores, the Sears Wish Book, cereal boxes, McDonalds and Mastermind Toys (whenever I was visiting Toronto).
I took this hobby seriously. I had them all... Scented stickers, fuzzy ones, Disney princesses, sparkly ice cream treats, pizzas, animals, sports, neon smiley faces and letters... you know, to spell my name.
The coolest of all were the Teddy Bear Hologram stickers. It's twenty-two years later and I'm not sure where that collection went. I can't explain how happy I would be to find it... but this is a close second!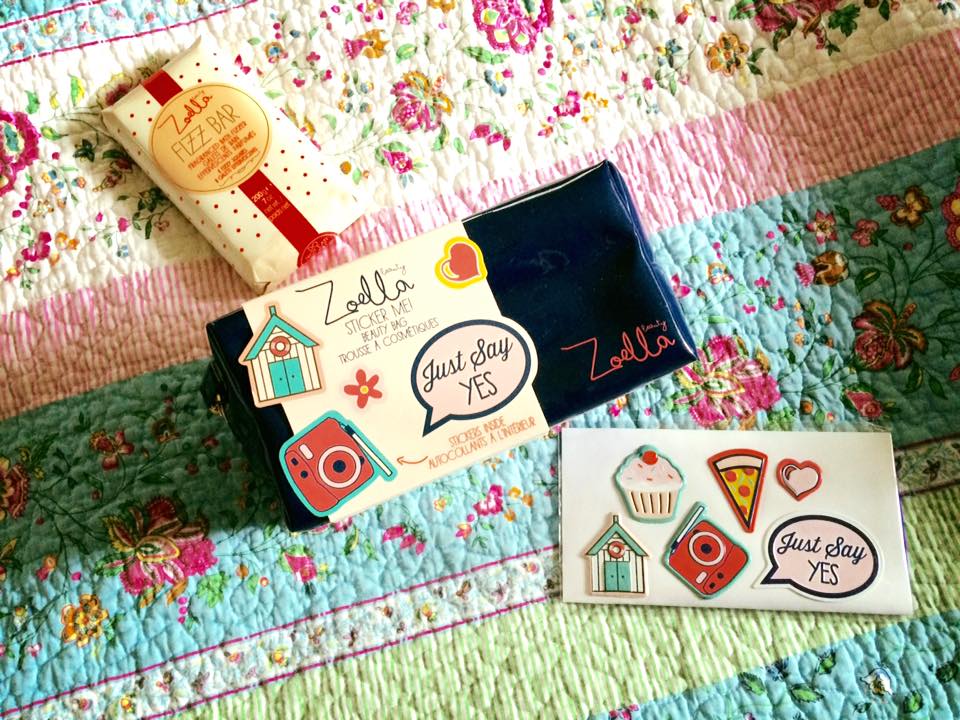 It's a customizable makeup bag! It's beyond cute and super fun to create. Were I in high school I would keep this with me confident that no one could claim it for their own! If you're Canadian and would like to win one of these Limited Edition Sticker bags: Follow whatsbeanHappening on Instagram, Facebook or Twitter leave your name in the comments and the hashtag #Zoella!
The winners name will be announced on this website, Facebook and Twitter
October 31st 2016!